On May 18, 2018, the company has organized all staff, including the office staff,QC department, workers in blowing films, workers in plastic bags cutting workshop( Food Bag line, Garbage Bag line and T-Shirt Bag line), and workers in other workshops, to get the training of the application for all kinds of fire equipment, and carry out the emergency drills.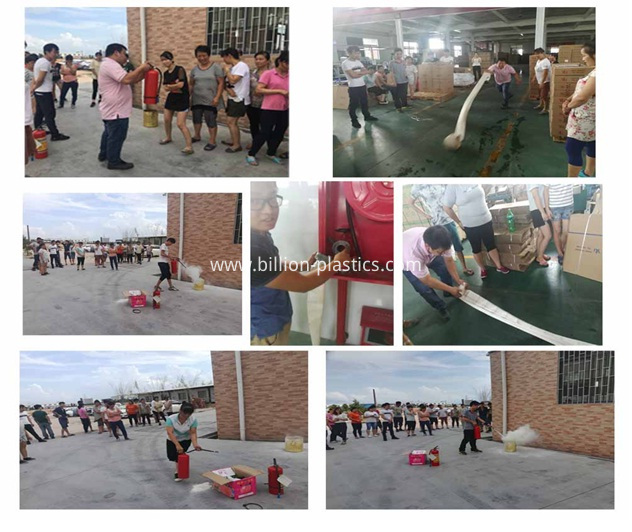 In the training process of applying the fire equipment, all staff actively participated, attempting to operate varieties of fire equipment. Through this training, everyone has the opportunity to familiarize themselves with the application of different fire equipment, in case of emergency.
During the emergency drills, although there is busy and messy, but the experienced and new employees can help each other and give reminds. This drill has improved everyone's vigilance and ability to cope with sudden fires.